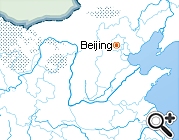 5 Days Private Beijing Panda Tour
Code: PD08
From
$589
per person
Free Inquiry


When you arrive at Beijing, our guide will meet you outside the customs of the airport after you fetch your luggage and clear the customs. Then with the help of our guide, you will be transferred to the hotel and complete the check-in procedure. The rest of the day is left for your own arrangement. Relax yourself in the hotel to get refreshment for the coming Beijing panda tour. If you want to explore the city a little bit first, you can ask advice from our guide.

Meals: No meals, advice freely available
Our clients in the Forbidden City, Beijing
The morning is wakened up by the visit in
Tiananmen Square
, the largest city center square in the world. Located at the heart of Beijing, it is the most important site for public gathering. In the center of the square towers Monument to the People's Heroes and Memorial Hall of Chairman Mao, along with Great Hall of the People in the west and China National Museum in the east. Then we will proceed to the
Forbidden City
, the largest and best-preserved wooden palace complex. It used to be the dwelling palace of 24 emperors in the Ming and Qing dynasties. It is an unparalleled architectural masterpiece, and you will be impressed by its profound history and majestic grandeur.
In the afternoon, the guide will accompany you to visit
Jingshan Park
. It is an imperial garden with a history for 800 hundreds of years around. In the Wanchun Pavilion of the park, you can have a bird-eye view over the Forbidden City. Afterwards, we will take you to the
Temple of Heaven
, the place for ancient emperors to pray for good harvest and peace.
Meals: Western buffet breakfast
Today, we arrange you a world wonder sightseeing, the Great Wall. The section we will visit is
Mutianyu
, one of the best-preserved sections of the entire Great Wall. Located at Huairou District, it is about 45 miles (73 kilometers) from Beijing downtown. The round way cable car is arranged for you to atop and get down the wall. After that, you will have lunch arranged by yourself near the site. On the ride back to the downtown, our bus will pass by the Bird's Nest (Olympic National Stadium), and you can take a picture of its appearance at a distance.
Towards afternoon, our journey will extend to
798 Art Zone
. There are a lot of artists from different places gathering there. You can find galleries, art studios, pop bars, cafés and fancy restaurants scattered around. If you like, we could leave time for you to have a cup of coffee there and cultivate your minds in the dense art atmosphere.
Meals: Western buffet breakfast
A panda climbing to the tree top
In the morning, we will make our way to
Beijing Zoo
to highlight your Beijing panda tour. Here you can witness the national treasure Giant Panda. The panda houses are divided into three enclosures for adult pandas, sub-adult pandas and Mother & Baby pandas. There are corridors linking through these houses. Off the glass, you can observe their living habits and temper. They eat a lot of bamboo every day, and they sleep a lot, too. In the outdoor ground, they are provided with a cozy, safety and ecological environment so that all of the pandas can have their own leisure freely. Some are taking a walk in the lawn, some playing with each other, some enjoying the dessert after meal and some taking a sweet nap under the warm sunshine. There are also wood scaffolds to train their abilities for climbing, erecting and jumping. There you can see the most naughty and active pandas. If in their breeding season, you may get a chance to witness the adorable baby panda. This visit is still too short but precious and memorable, and you are suggested to record that with camera.
Afterwards, go to the
Summer Palace
. The well-preserved palace is reputed as the Museum of Imperial Garden. Based on the enchanting natural resource, the garden is in a smart design combined with classic garden with lakes and hills, which looks delicate and majestic. Then we are heading to the old Beijing
Hutong
alleys. In these alleys, you can experience the real life of local people and make a close contact with them.
Meals: Western buffet breakfast
Day 5
Departure from Beijing
Your private panda tour Beijing China comes to an end, and you are scheduled to take a homebound flight. Our guide will see you off in the airport. Wish you a safe journey. If you are interested in an extended travel in China, please feel free to contact with our travel consultant. We will serve you the best always.

Meals: Western buffet breakfast
Tour Prices
With Luxury Hotels
2-3 travelers
4-5 travelers
6-9 travelers

$809

$699

$589
With Standard Hotels
2-3 travelers
4-5 travelers
6-9 travelers

$709

$589

$489
Prices are per person in US Dollars based on double occupancy.
Any part of the itinerary e.g. tour length, activities & hotels can be tailored to your individual interests.

Price Includes
Hotel accommodation with western buffet breakfasts
Private English-speaking guide
Private driver & air-conditioned vehicle
Entrance fees to tourist sites
Chinese Kung Fu Show
Price Excludes
International airfares
Lunches and dinners
Entry visa fees
Tips or gratuities for guide and driver
Itineraries you may also like: